The 4-1 win for Azerbaijan over the Czech Republic was similar to their victory in the Promotion Final in Torredembarra in August of this year. In that match, the Czech Republic took the early lead but could not sustain the momentum. Things were similar in this match as the Czechs set the tone early and took the lead but Azerbaijan showed real grit by coming back and then taking the big lead. The win puts Azerbaijan at the top of Group C going into an extremely difficult match against Spain on Saturday. The Czech Republic is still alive and will have the chance to rebound against Bulgaria on Saturday as well.
The two nations began their road to qualifying for the World Cup with much fervor and both looked poised at times to score the first goal, but it did not initially come until the final minutes of the opening frame when Chalupa slotted home a header off of a pinpoint throw-in. Azerbaijan have built a name for themselves as fighters and inevitably they clawed back and leveled things on an empty net goal, but that was just the beginning as they knocked home a great long distance shot to take their first lead of the game at 2-1, heading into the final period.
The Czech Republic began the third period by playing very aggressive and physical but that left their defense open and a team like Azerbaijan will make you pay for that. The Azerbaijani capitalized on the porous defense and scared two quick goals in the opening minutes of the last frame to take a commanding 4-1 lead. The two sides exchanged chances throughout the remainder of the period but neither side hit the back of the net and when the final whistle blew, Azerbaijan was up 4-1.
Goals: 1-0: Chalupa, min. 1 (1); 1-1: Sabir, min. 10 (2); 1-2: Ali, min. 1 (2); 1-3: Ali, min. 9 (3); 1-4: Asif, min. 9 (3).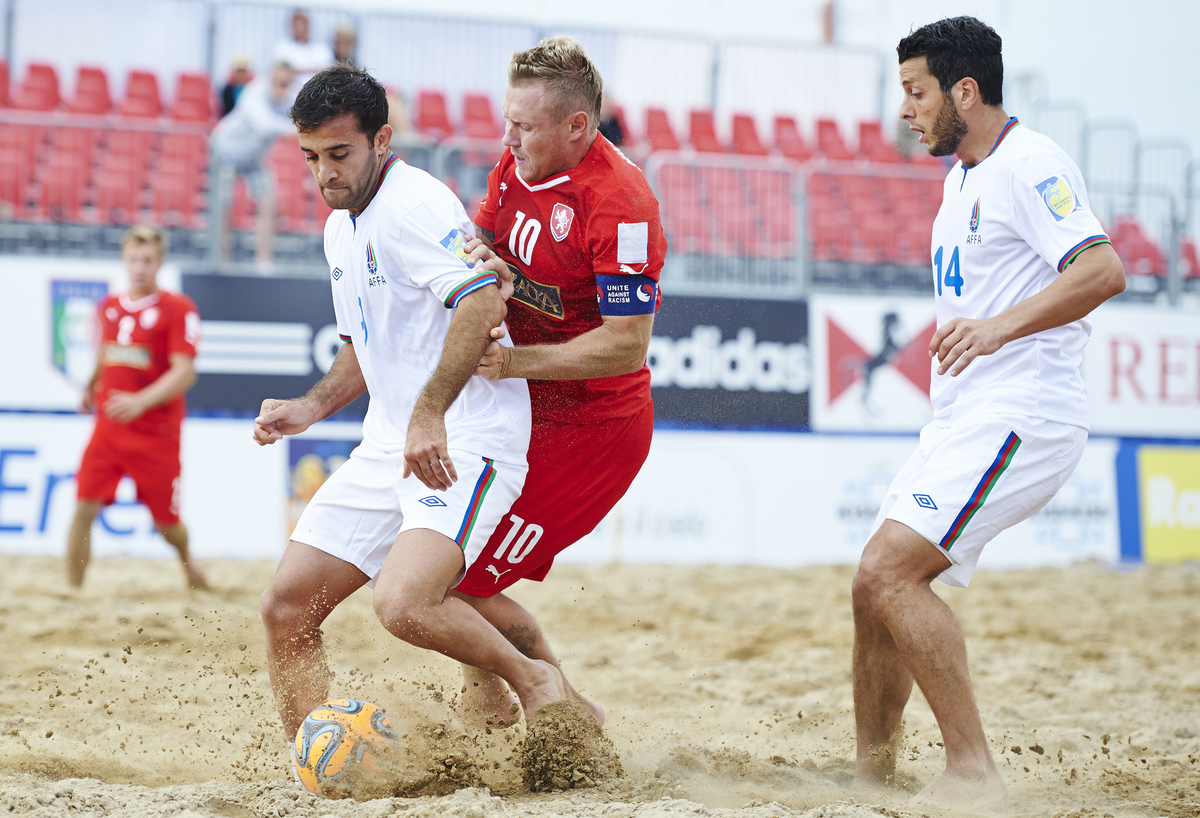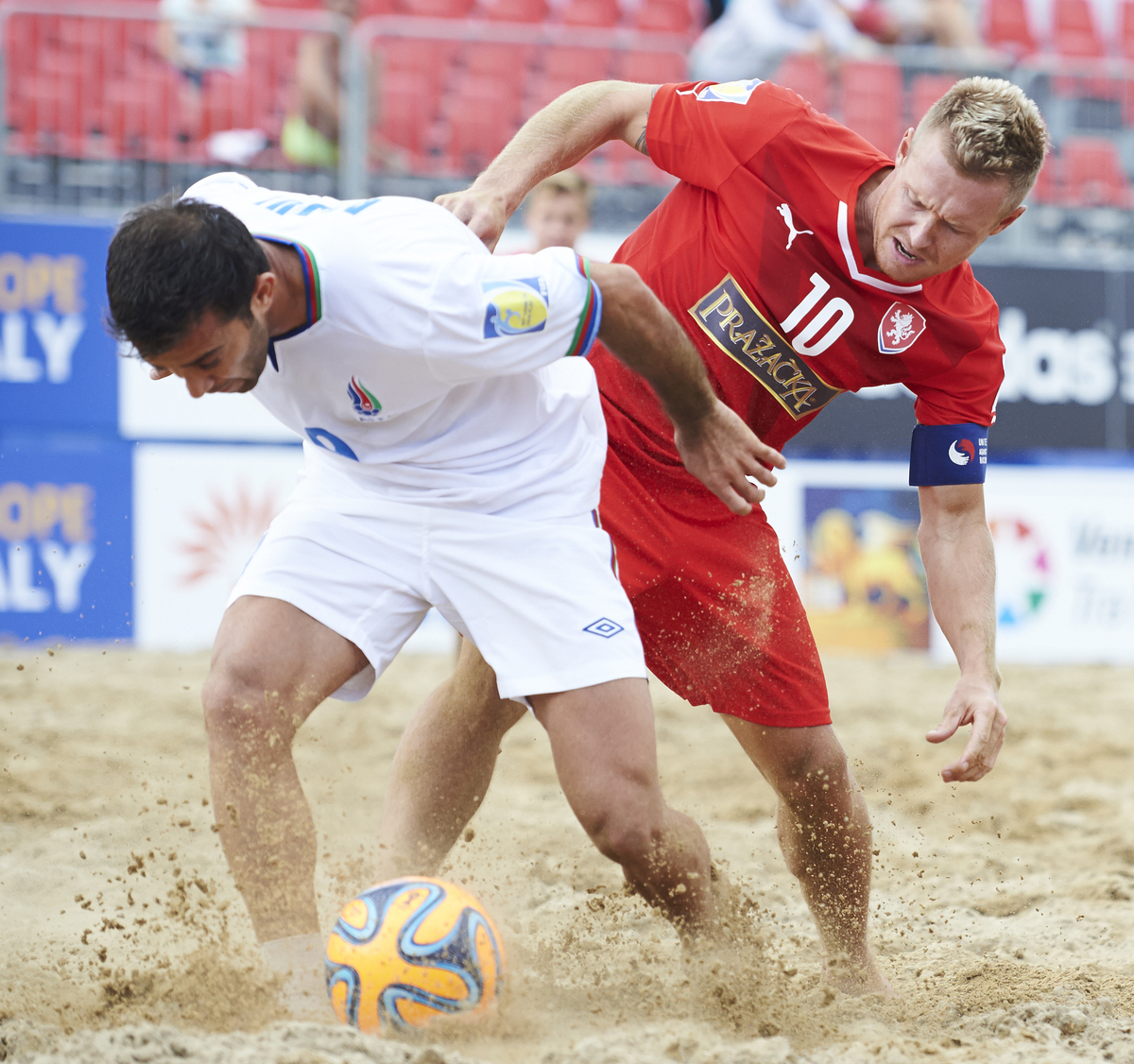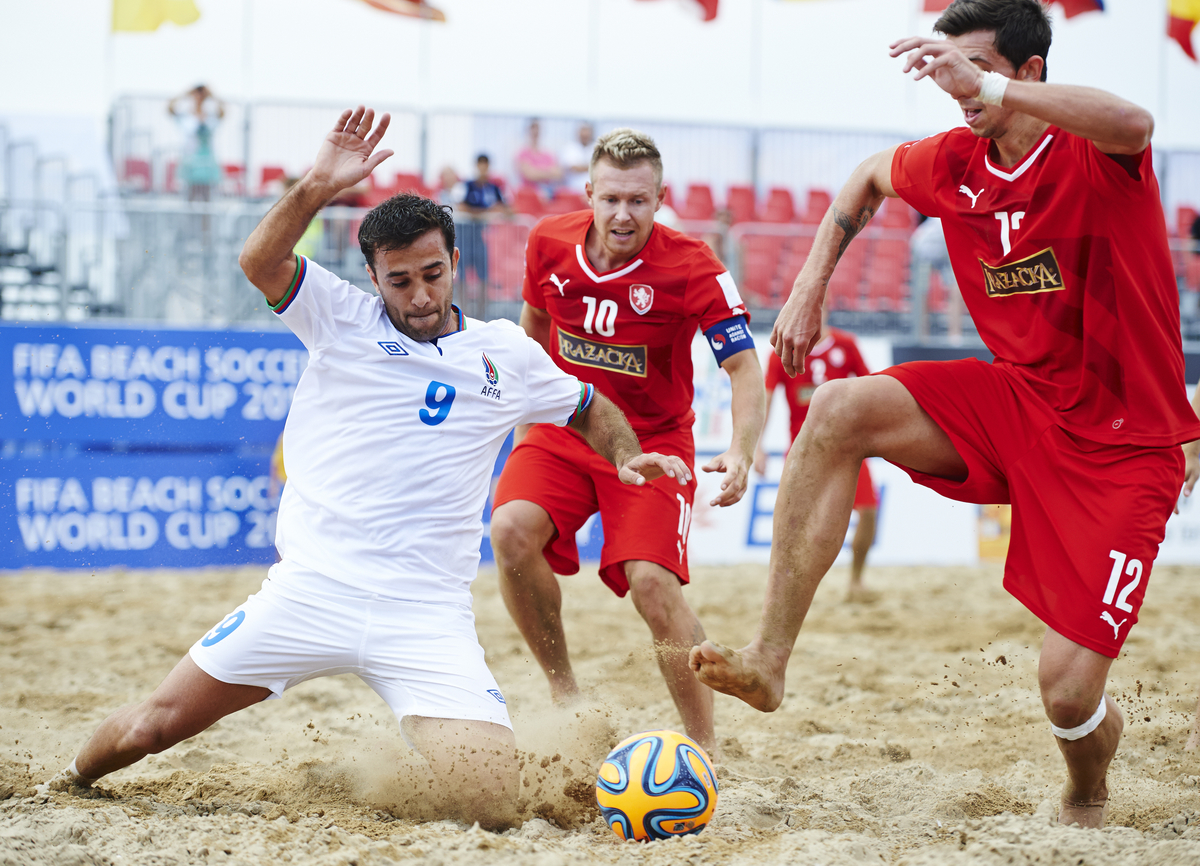 08.09.2014